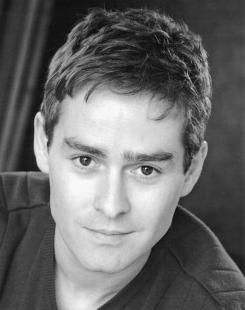 Michael Kingsmith
Description: Australian: confident, friendly, animated
Age range: 30s - 40s
Links: IMDB
accents
Australian*, Irish (Northern), London, RP
biography
It all began in the beginning really. Can't be completely sure, but it was around then. As a child Michael quickly mastered gibberish before turning his focus to English, a bastardised language he speaks fluently to this day.
He was convinced to use his voice for good, instead of evil. Good things such as Fosters, Microsoft, The Australian Tourism Board, Thomson Travel, Virgin Radio, Capital Radio, Ford, Honda, Retravision, South Pacific Poker Tour, The London Financial Times, The Australian Football League, The Australian Defence Force, many silly voices along the way from re-voicing Monty Python skits to animation, and a long list of other things including his parents answering machine.
As an actor, Michael loves what he does, whether it is providing character voices, corporate reads through to dramatic roles.