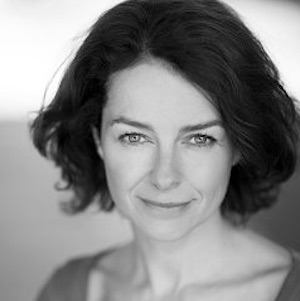 Annabelle Dowler
Description: Northern: lively, confident, punchy
Age range: 30s - 40s
accents
Birmingham, Lancashire, London, Mancunian, Mid West, Northern*, RP, Scouse*, South African, Spanish, Welsh, Yorkshire
biography
Annabelle has undertaken a wide range of work in theatre, television and radio drama.

Her most recent TV work includes LEWIS and SILENT WITNESS.

Theatre work includes PETER PAN at the National Theatre, PERPETUA at Birmingham Rep, BREEZEBLOCK PARK and THE FLINT STREET NATIVITY at the Liverpool Playhouse and most recently TARTUFFE at the Rose Theatre, Kingston.

A fluent Spanish speaker, Annabelle played Catherine of Aragon in the television adaptation of THE SIX WIVES OF HENRY VIII.

She has played Kirsty in THE ARCHERS for the last nine years and has appeared in numerous other Radio Dramas for the BBC as a member of their Radio Rep. Productions include WUTHERING HEIGHTS, MR LOWRY'S LOVES, MY TURN TO MAKE THE TEA, the Poirot series THE MYSTERIOUS AFFAIR AT STYLES and most recently FACT TO FICTION.

Training
Webber Douglas