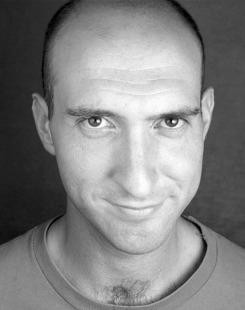 Dave Skinner
Description: Neutral: warm, comedic, characterful
Age range: 30s - 40s
accents
African, American, Australian, Californian, French, German, London*, New York, RP*, Scottish, South African, West Country
biography
Dave is a character comedian, comedy actor, and writer.
He has made many appearances in the media, notably in Katy Brand's Big Ass Show ( ITV2), Rob Brydon's Annually Retentive (BBC2)and in Clement Doesn't Live Here Anymore (BBC R4) where he played several parts.

Dave has also appeared on many occasions in his own shows at the Edinburgh Festival, often to sell-out audiences.
As a writer he has worked with Armando Iannucci, Barry Humphries, Johnny Vegas, Fiona Allen and Richard & Judy amongst others.

Described by Paramount as "a fine master of observational comedy", Dave can still be seen performing his own brand of surreal, intelligent, comedy on the live circuit.