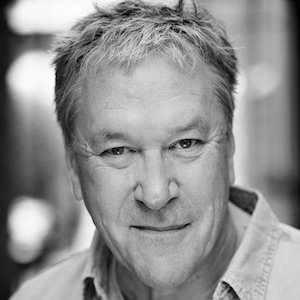 Tim Bentinck
Description: RP: compelling, positive, a wealth of accents
Age range: 50s - 60s
Links: Tim's Website
accents
American, Australian, Birmingham, Dutch, East Anglian, Edinburgh, French, German, Glasgow, Irish (Northern), Italian, London, RP*, Russian, Scouse, South African, West Country, Yorkshire
biography
Best known as the voice of David Archer in the BBC Radio series, The Archers, Tim is also an accomplished stage, film, radio and television actor.
From the swashbuckling Tom Lacey in the 80s series By The Sword Divided to starring with David Jason in 2012's The Royal Bodyguard, he has recently featured in Twenty Twelve, The Politician's Husband, Eastenders, Gangsta Granny, The Game and Reg.
He starred as a bank robber in the short film, Locked Up which won Best Short Film at last year's Lanzarote Film Festival.
He is a dubbing specialist, inventor, writer, travel journalist, computer programmer and musician who trained as an actor at the Bristol Old Vic Theatre School.
He lives in London with his wife Judy, a leading hat designer, and has two sons, Will, 32 and Jasper, 28.